Your feedback helps us to improve.
As a designer and manufacturer of handling equipment, our mission is to facilitate the logistics of your bulk product flows and make your handling operations simple.
To achieve this objective, we attach great importance to your feedback. This invaluable feedback enables us to continually improve our equipment and meet your expectations and those of our future customers.
This was the case for our range of high-capacity mobile conveyors, particularly appreciated by companies specialising in the storage and transport of bulk goods.
Some of our customers, owners of 21m belt conveyors, have given us some feedback: the large size of the belt conveyor makes it difficult to transfer between different sites, maneuvers and its storage when not in use.
Thanks to this customer feedback, we worked on the development of a folding belt conveyor on itself in order to offer customers a more compact and easy to handle solution.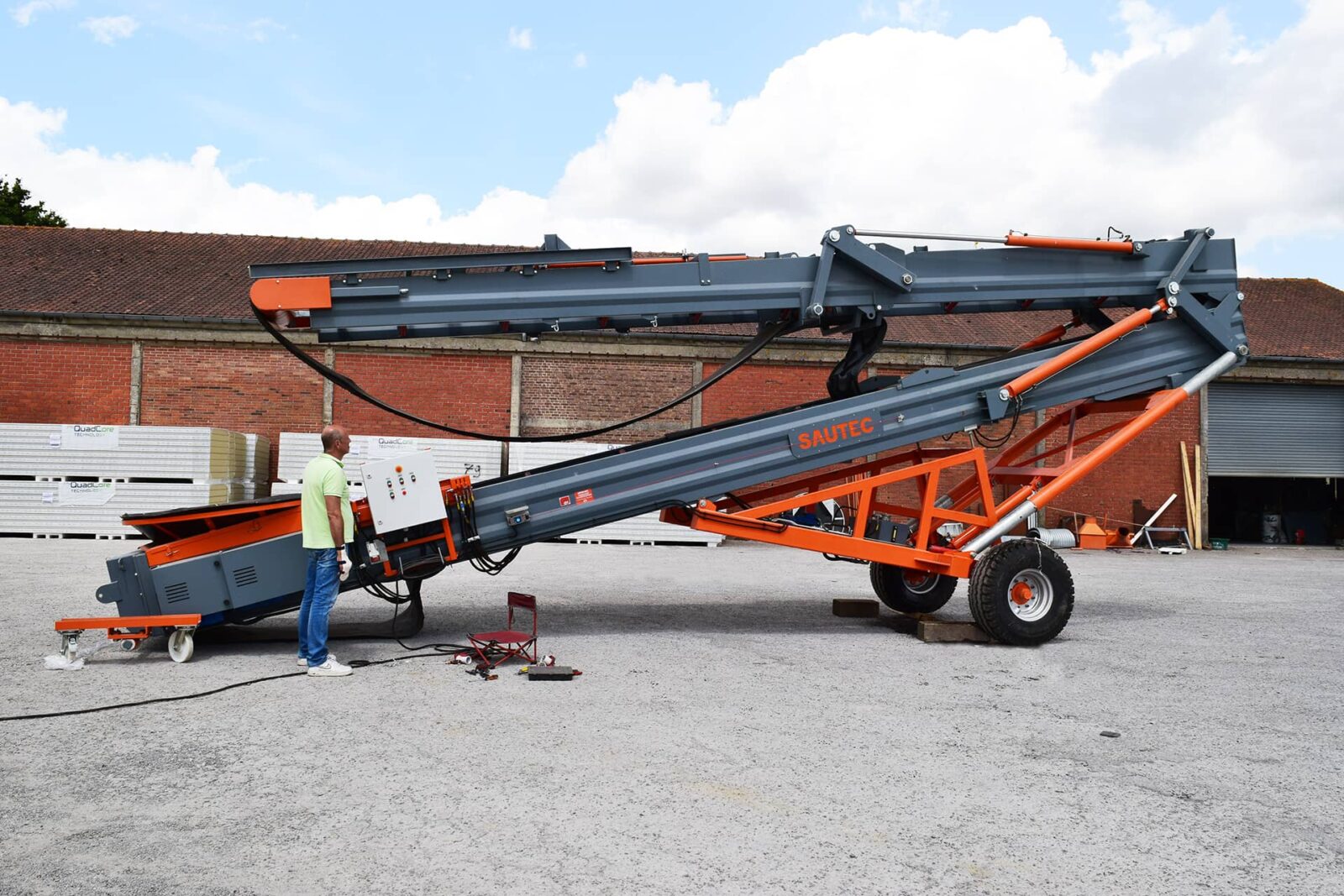 A team ready to challenge itself to innovate.
To imagine and design the folding belt conveyor, joint work was carried out between our teams and the design office and the production team of our Croatian partner supplier. Partners who like to design and develop new solutions, like our container tipper.
The 21m belt conveyor incorporates a hydraulic system that allows the end of the conveyor to fold towards the hopper. The folding movement is made possible by a system of robust hydraulic cylinders that can be operated from a control lever mounted on the conveyor.
A compact, high-performance and easy-to-handle 21m belt conveyor.
Folded up, the 21m belt conveyor is only 12.40m long and 4.30m high. That's 7.80m less in length and 2.15m less in height than a 21m belt conveyor that can't be folded. This is the main advantage of this new feature.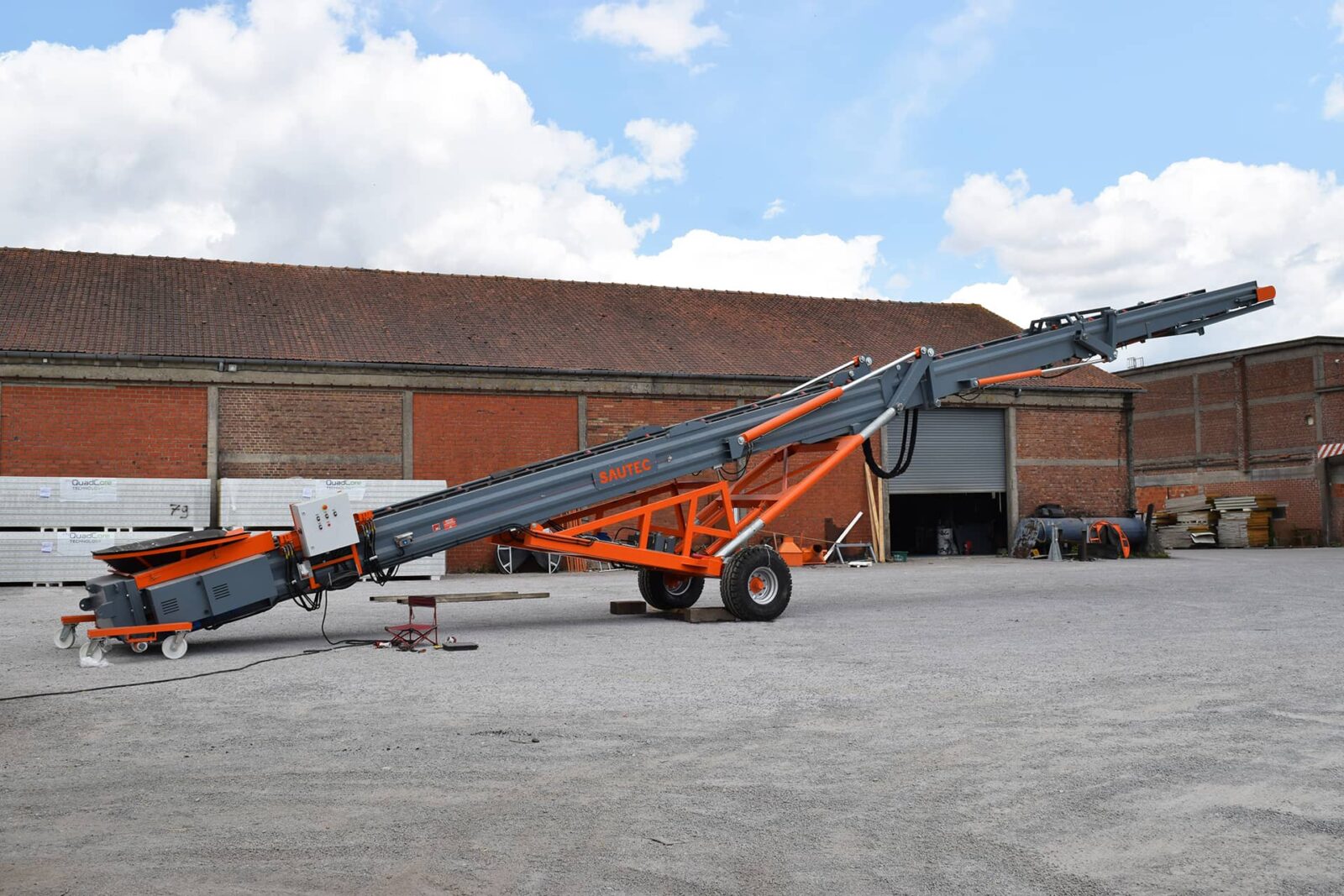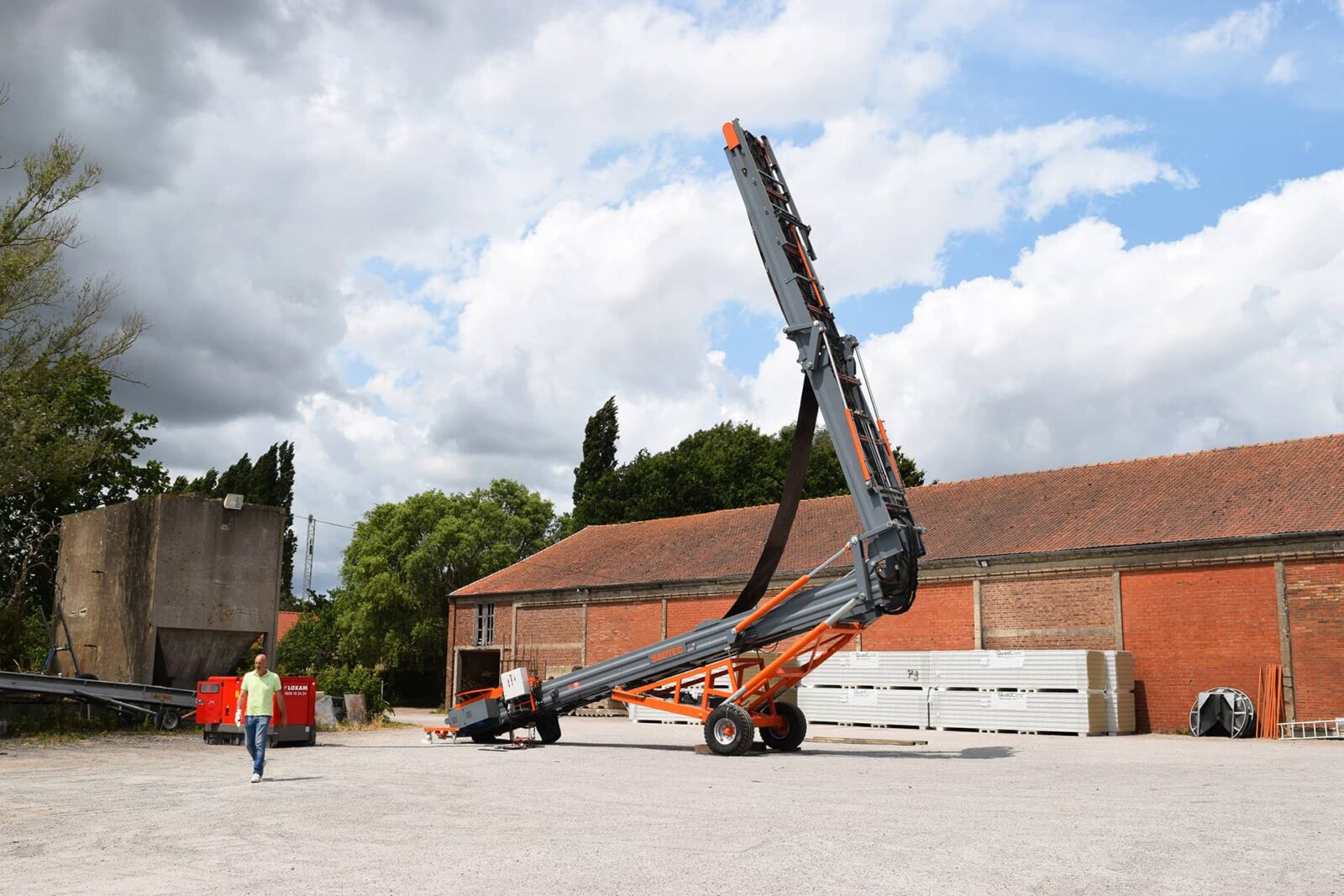 Without compromising the robustness or performance of the equipment, the conveyor can become much more compact and easy to handle when needed.
If you want to transport the folded 21m conveyor, on a flatbed truck for example, some disassembly operations are still necessary.
However, the operation is simpler, quicker and less risky than on the previous version, which could not be folded.
For the time being, only the 21m belt conveyor is foldable in our catalogue. Depending on new feedback and demand, we may consider applying this system to other conveyors.