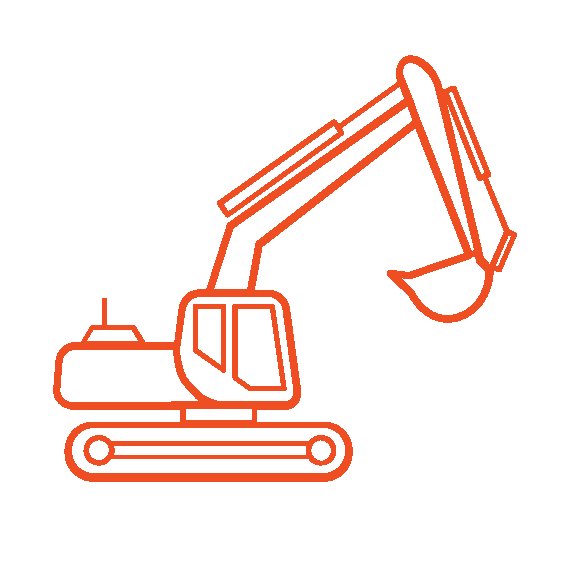 Construction and public works
Rent your belt conveyor for your construction site.
Published on April 21st, 2021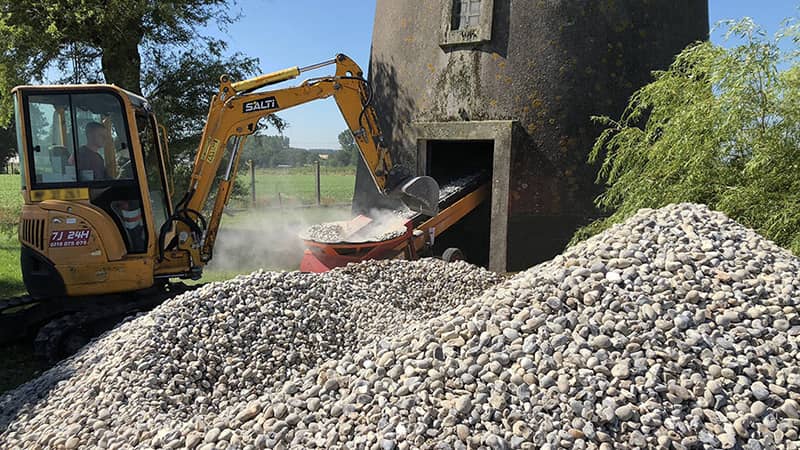 Some projects only require a few days of work. However, this is enough to face constraints and the need to use specific equipment to overcome them.
This was the case for one of our customers, a specialist in water engineering for local authorities and industry. As part of the renovation of a disused water tower, our customer needed to backfill a well. To carry out the operation, 90 tonnes of rubble had to be handled.
The problem was that the narrow entrance to the water tower limited the options for handling the rubble efficiently and quickly.
It was in this context that we were contacted. The rental of a 6m long conveyor belt soon proved to be the most appropriate choice for several reasons:
One of our stocks of equipment was located within an hour and a half's drive of the site, allowing the conveyor belt to be delivered quickly and ready to use. Our equipment is delivered assembled on a flatbed trailer.
The conveyor belt was mobile and easy to handle and could be easily positioned to ensure the well was filled. For the purpose of the construction site, the conveyor belt was equipped with a round hopper to allow bucket feeding.
For the client, the rent of a rubble belt conveyor saved a significant amount of time and money. Only 2 days were needed to backfill the well.
Do not hesitate to contact us for any information on a need or a project. We are at your disposal. 
Below are some pictures of another similar project: