Farming and valorisation of organic product
SAUTEC: a soft handling solution for the storage of corn on the cob.
Published on September 29th, 2020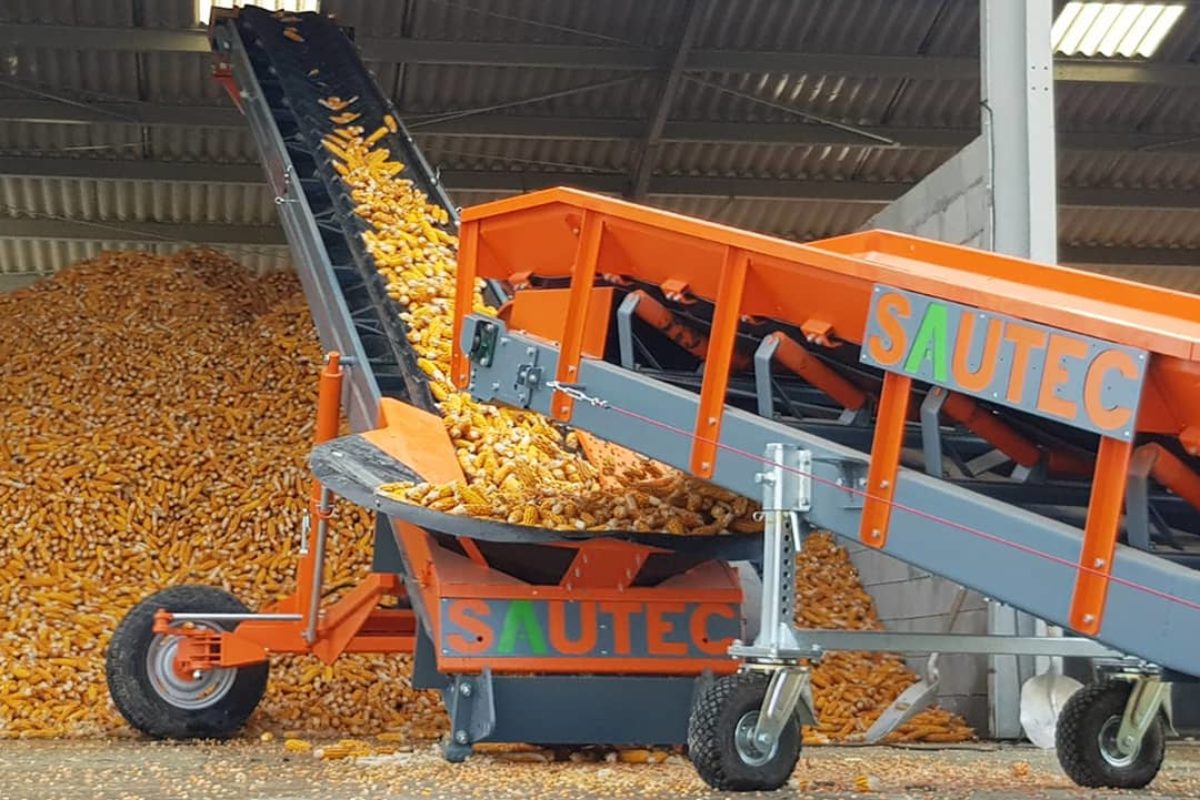 Preserving the quality of the harvest is an important concern for farmers. While the corn harvest is in full swing, we were able to attend storage operations and validate the design and performance of our equipments.
Indeed, we offer a soft handling solution for the conveying and storage of corn on the cob. Composed of a truck unloader and a mobile grains conveyor, the system allows the unloading of trailers and the storage of corn on the cob while respecting the quality of the product.
The corn is a particularly fragile product. Unlike screw conveyor, the rubber conveyor belt doesn't damage and modify the products transported. To meet the constraints of the farming industry, the truck unloader and mobile conveyor belt have a specific configuration, thanks to the available options, to adapt perfectly to the needs of customers.
The truck unloader is equipped with edge, flaps on the full lenght and a frequency variator. This configuration, designed specifically for unloading corn, allows flow control without loss of product.
The mobile conveyor belt have a motorized rotating chute (1,50 meter long) and pivoting wheels with cylinder. Unlike granular materials like wheat, corn on the cob have a lower angle of repose. The motorized rotating chute with motorized wheels, allows a good distribution of corn on the cobs and therefore a perfect optimization of storage place.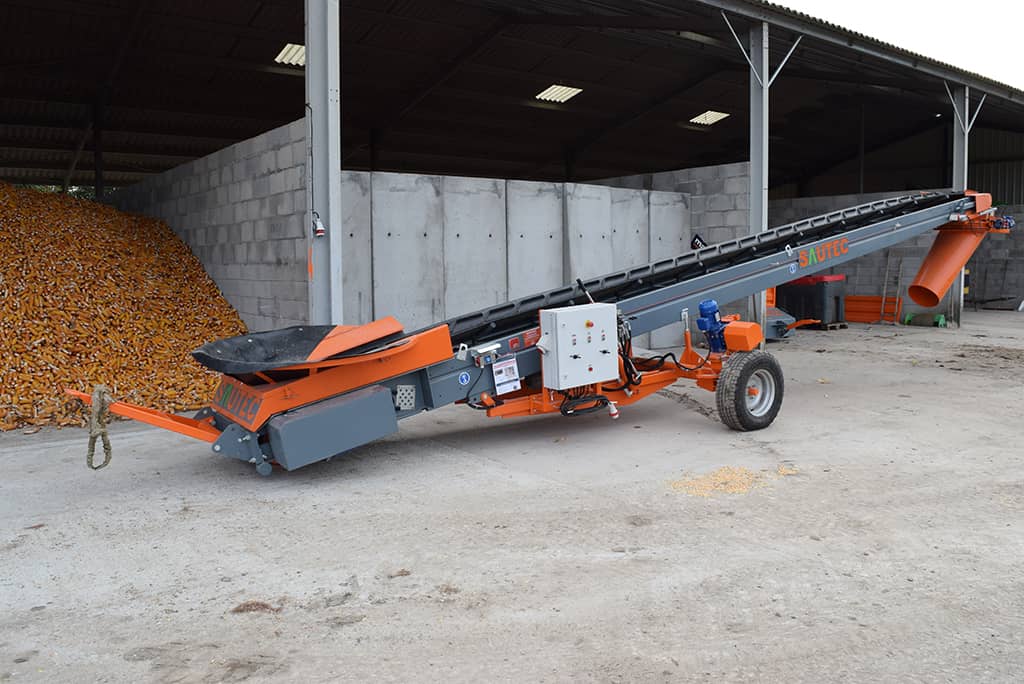 The solutions we designed are mobile and flexible. Their great modularity allows you to benefit from equipments that adapts to your needs and to the products that you transported. Several agricultural cooperatives in the south-west of France have told us of their satisfaction.
---