Farming and valorisation of organic product
Assembly operation of SAUTEC conveyors in the Senegalese groundnut basin.
Published on October 31st, 2018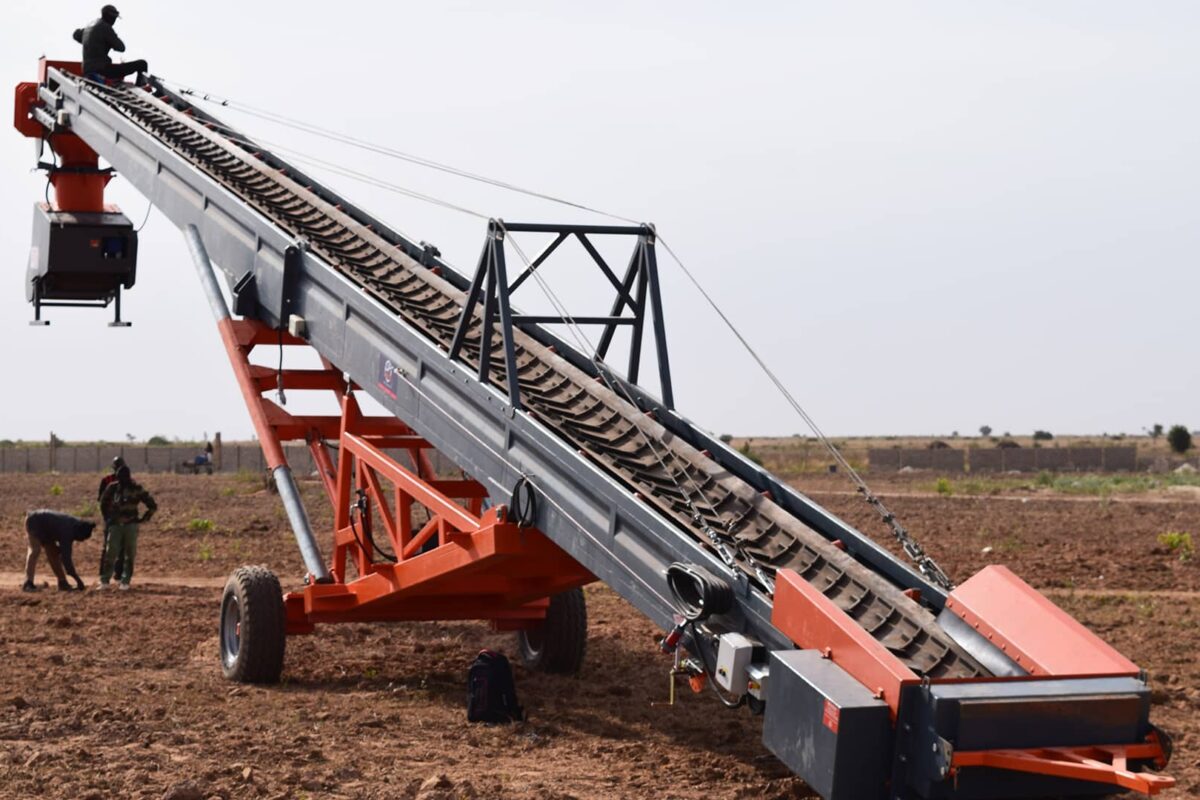 When we export to the African continent, the equipments are delivered in containers and sometimes needs to be assembled for use. In 2017, for Senegalese groundnuts campaign, two 21m long mobile belt conveyors were delivered to a major economic player to handle and store 20 000 tons of groundnuts.
Our mobile belt conveyors are designed to be relatively simple to assemble. However, the assembly of two 21m long mobile belt conveyor each equipped with a launcher requires specific human and technical resources.
We travel to supervise the assembly of your equipment.
The development of our activities in Africa allows us to offer you personalized support and quality services.
In this way, our sales engineers went to the Kaffrine region to supervise assembly operation and assist technicians. The chassis of the 21m mobile belt conveyor is delivered in two parts. One weighs 3 550 kg and the other 1300 kg. A mobile crane and a forklift are required to assemble the conveyors.
Initially estimated at 4 days, the equipment was assembled in only 48 hours thanks to the skill and involvement of local technicians.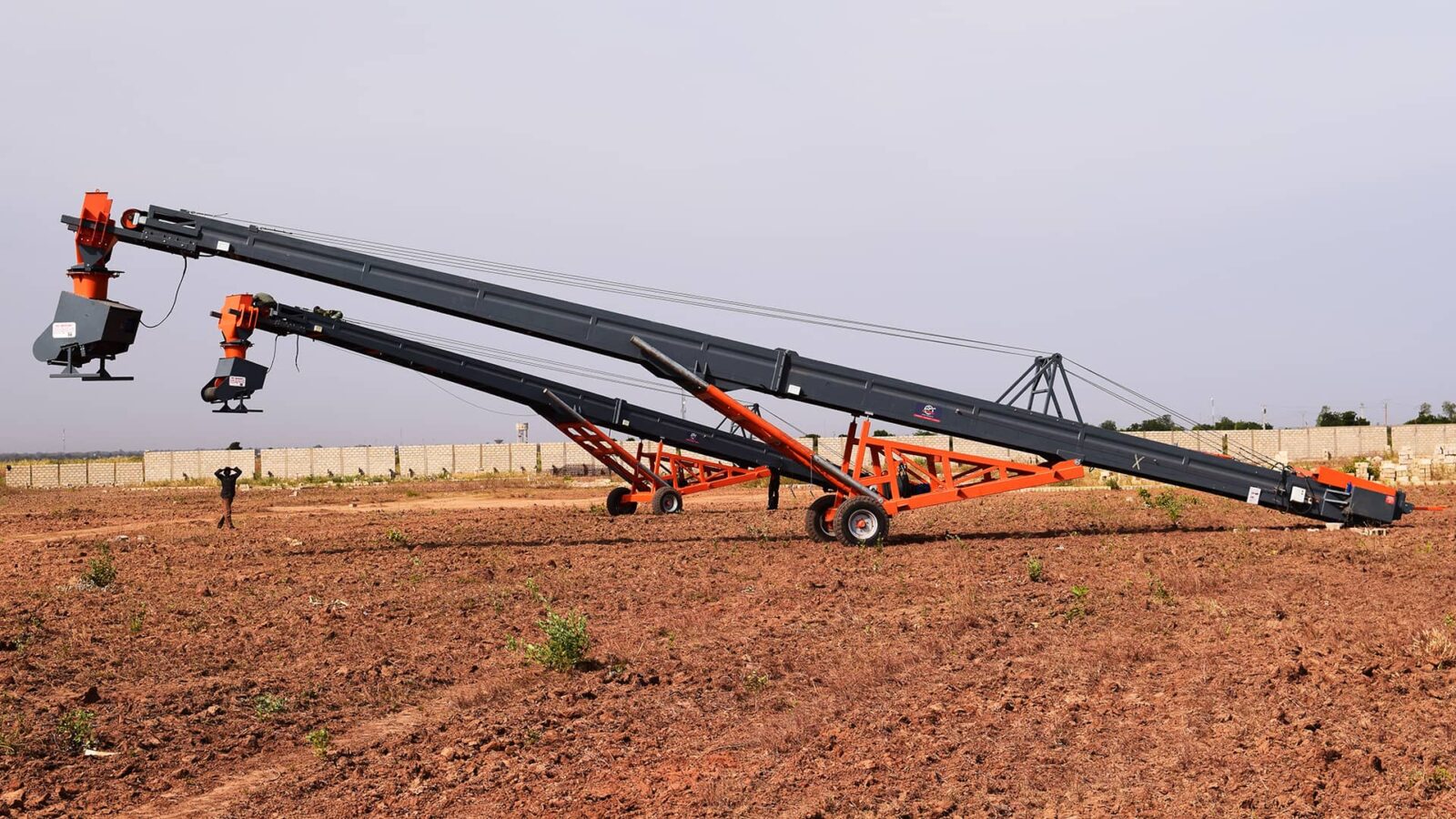 Regardless of the equipment delivered, we train technicians in putting into service and maintenance.
Following the assembly of the conveyors, we trained the users in the putting into service and maintenance of the equipment.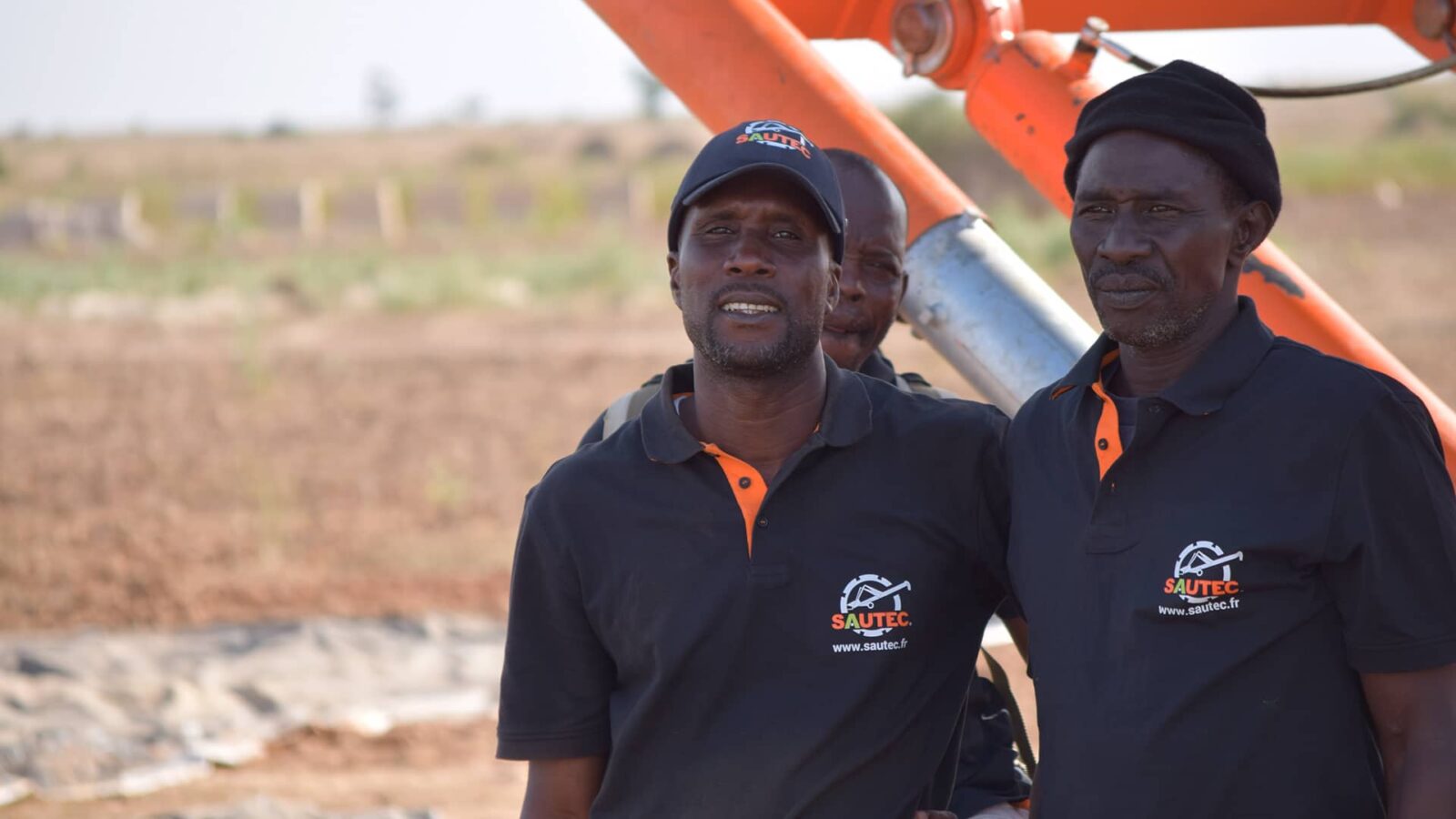 For us, this is a systematic procedure that we consider essential to ensure the safety of the operators and the durability of your equipment.
A few months later, our customer told us an anecdote: the conveyors were for 80 km! Lent to a colleague, the journey went smoothly and the storage operations were perfectly carried out as shown in the video:
---